Dow Jones Drops 767 Points in Worst Day of 2019! – Protect Your 401k/IRA While You Still Can
In the worst day for stocks in 2019, the Dow Jones, S & P 500 and Nasdaq all lost 3% or more as the reality of a global economic slowdown is becoming undeniable at this point. Even with central banks devaluing currency and slashing interest rates, it seems this market has even more downside potential.
World Stock Markets Plunge in Worst Day of 2019
 
It was all kinds of bad today for markets, but the narrative that the media is pushing still fails at giving folks the bigger picture of just what is going on for the US and global economy. They blame Donald Trump's threats for more trade tariffs, or China's recent decision to further devalue their currency, or any other newsworthy item, but that does not do justice to the truth.
The truth is the global economy has been in a slowdown for the last year or 2 (at least), and not even central bank manipulation, like the Federal Reserve's announcement last week to cut interest rates for the first time in 10 years, is going to save the day this time.
It's no surprise then that gold and silver are breaking out and hitting new highs.
So what's driving today's market moves?
Key Points for Today's Financial Markets
 
*Manufacturing has been decreasing since the beginning of 2018
*A trucking recession began in November of 2018, with 7 major trucking companies closing down in 2019
*The US federal government, corporations, and private citizens have all-time record amounts of debt
*Central banks around the world have already started cutting interest rates along with the US Federal Reserve
*Treasury yields are at 2 and a half year lows, and stand to lose even more
*the Dow Jones index has lost over 1600 points in the last 3 weeks
*China's Commerce Ministry said that Chinese companies have stopped buying US crops
*money velocity, or the rate at which money moves through the real economy, is at all-time lows in spite of Federal stimulus for 10 years
It's clear that when you weigh the facts vs the fluff, the recession may already be upon us. Whatever you do, don't wait for the government or the media to announce it, because by then it will be too late.
Think about it- if the Dow Jones almost drops 1,000 points in a single day during times when the President and his advisers say our economy has never been stronger, what's going to happen when they're actually forced to admit the economy is on the brink of decline?
There will be a stampede for the exits.
Do Something to Protect Your IRA or 401k from a Stock Market Collapse with a Gold IRA Rollover
 
A Gold IRA:
*Can protect you from the devaluation of the dollar due to un-payable US national debt
*Helps you make money even as stock markets decline, drop in price, or even crash
*Provides all the same tax benefits of a traditional IRA or 401k
Click here to receive a free Gold IRA investment kit or Call 1 (844) 912-1706
Author adminPosted on August 6, 2019August 12, 2019Categories market crash, market newsTags 401k, bonds, dow jones drops 767 points, economic news, federal reserve, financial, global economic slowdown, gold, ira, manufacturing index, market, money velocity, nasdaq loses 3.5%, news, recession news, rollover, s and p 500 down 3%, silver, trucking recession, trump china trade war, yields
Pingback: Dow Jones Drops 767 Points in Worst Day of 2019! – Protect Your 401k/IRA While You Still Can
Pingback: Stock Markets Badly Shaken As Global Conflict Escalates – Is the Economic Collapse Here? – Killers in Action
Your email address will not be published. Required fields are marked *
Comment
Email *
Website
Currently you have JavaScript disabled. In order to post comments, please make sure JavaScript and Cookies are enabled, and reload the page. Click here for instructions on how to enable JavaScript in your browser.
Post navigation
Previous Previous post: How Baby Boomers Are Using CBD to Treat Sleep DisordersNext Next post: Gold Breaks Important $1500 Level, Silver follows as World Central Banks Print More Money
Thanks For Visiting Our Site!
Best Place to Buy Gold and Silver Online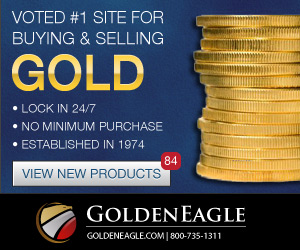 Stock Market Bulls or Bears? Who Cares?
Why Own Gold & Silver?
Ron Paul: Gold Bull Market is Here
Search for: Search
End of the Petro Dollar and US Dollar Dominance
Recent Posts
The U.S. and Europe have historically manipulated the price of gold through increasing margin requirements and concerted gold lease programs at crucial times to maintain the hegemony of the US dollar and the Euro, but with rising federal deficits in the West we are seeing the dollar exit stage left as the world reserve currency.
We Are in the Biggest Bubble in History
Predictions & Recommendations for Investors
Pages