Merit Gold and Silver Financial Reviews
Merit Gold
*says the US is facing huge unemployment and underemployment problems, and that the numbers are being manipulated to show increased hiring when that hiring is of the marginally employed or those taking part-time jobs because they have to or can't find full-time employment
*stresses that too many retirees are experiencing investor apathy and are complacent
*urges investors to take charge of their retirement accounts to gain safety in the next 20 years
*believes the government is running a PR game with the Federal Reserve in order to set prices in global markets
*is concerned with a looming stock bubble

Merit Gold and Silver Review
I thought Merit Gold would be a shoe-in for the top 3 Gold Investment and IRA Rollover Companies with 676 5-Star reviews on Trustlink.org but recent comments from the Better Business Bureau and a consumer protection lawsuit filed in July of 2014 raised more than a few red flags in my book.
The Santa Monica City Attorney's Office today filed a consumer protection lawsuit against Santa Monica-based precious metals dealer Seacoast Coin, Inc., doing business as Merit Financial and Merit Gold and Silver.

Merit is one of the nation's largest precious metals dealers. It advertises extensively, including on national TV outlets.

The lawsuit accuses Merit of a massive, nationwide bait and switch scam. Merit advertises gold and silver bullion on TV, online and in print ads, at "1% over cost." The complaint alleges that when consumers call in to buy bullion, Merit's salespeople allegedly use false, deceptive and aggressive tactics to trick them into buying heavily marked-up so-called "collector" coins instead, including falsely telling consumers:
that the coins are a better investment than bullion
that the coins offer more privacy than bullion
that the coins are not "reportable" on consumers' taxes
that the coins can't be confiscated by the government, while bullion can be

The complaint further alleges that, in fact, the collector coins pushed by Merit have none of these advantages over gold or silver bullion, according to the lawsuit.

Merit is also accused of gaining consumers' trust by falsely telling customers that the company's co-owner, Peter M. Epstein, is a police officer.

The complaint names Merit co-owners Peter M. Epstein and Michael J. Getlin as defendants for their role in training, controlling, and overseeing the illicit operation.

The City brings the case under California's Unfair Competition Law, which protects consumers from false advertising, fraud, and other unlawful business practices.

This case marks the third time in the past three years that the Santa Monica City Attorney has taken a national gold dealer to court for wrongdoing. In another case, Superior Gold was shut down, placed under receivership, and ordered to pay $2 million in restitution to customers.

The Santa Monica City Attorney's Office is continuing to investigate Merit. Anyone with information about its practices, including former customers and former employees of Merit, should contact the City Attorney's Consumer Protection Unit at 310-458-8336 or file a complaint online at gold.smconsumer.org

– See more at: http://www.bbb.org/sanjose/business-reviews/gold-silver-and-platinum-dealers/merit-gold-and-silver-in-santa-monica-ca-35001324#sthash.wiTByU12.dpuf
The last word on Merit Gold and Silver
You have to be careful these days. Some companies will misrepresent themselves or their business to you and then nickel and dime you because they see you as a source of income and a sale.
Once you buy, they see you as likely to become another sale, especially when you feel good and encouraged throughout the initial sales process. It's sales tactics, that's it.
I was once the victim of a precious metals scam myself in 2005. It's out there and it happens.
Seems like everyone's stealing from everyone these days. The government issues massive amounts of tickets in the penalty economy. The criminal economy targets honest hard-working citizens just trying to make a living, and corporations encourage shady tactics at times to gain a little extra on their bottom line. Some people call it marketing, others call it unethical. I'll let you decide for yourself.
We hope that this matter will be cleared up for Merit Gold and the consumers' sake. This is only a recent development, so time will tell the tale of where Merit Gold and Silver stands a year from now.
Return to the Best 401K and Gold IRA Rollover Review Guide
Your email address will not be published. Required fields are marked *
Comment
Email *
Website
Currently you have JavaScript disabled. In order to post comments, please make sure JavaScript and Cookies are enabled, and reload the page. Click here for instructions on how to enable JavaScript in your browser.
Thanks For Visiting Our Site!
Best Place to Buy Gold and Silver Online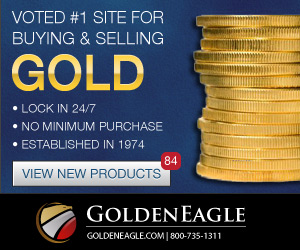 Stock Market Bulls or Bears? Who Cares?
Why Own Gold & Silver?
Ron Paul: Gold Bull Market is Here
Search for: Search
End of the Petro Dollar and US Dollar Dominance
Recent Posts
The U.S. and Europe have historically manipulated the price of gold through increasing margin requirements and concerted gold lease programs at crucial times to maintain the hegemony of the US dollar and the Euro, but with rising federal deficits in the West we are seeing the dollar exit stage left as the world reserve currency.
We Are in the Biggest Bubble in History
Predictions & Recommendations for Investors
Pages