Gold Breaks Important $1500 Level, Silver follows as World Central Banks Print More Money

Schiff Proven Right Again About the US Economy, Gold and Silver
Peter Schiff has once again been proven right with his predictions of the US economy and the Federal Reserve. In a recent interview with Fox Business, he was credited for calling the Fed's bluff when it pretended that it would not lower interest rates earlier in the year.
Indeed, all major world currencies are weakening as central banks around the world from the US to Russia, India to New Zealand, Australia, Turkey, and Thailand made additional interest rate cuts. World financial markets responded with increased volatility while local currencies experienced immediate devaluation.
After a vicious opening to stocks on Monday which included the 3rd worst single-day drop for the Dow Jones, US equities ended up finishing flat for the week.
What does all this mean for financial markets and Wall Street?
Looking ahead, no one knows just what might rattle the markets causing them to shed even more, but one thing's for sure, gold and silver have been shining brightly for the last 3 months.
And only a few weeks ago, Morgan Stanley said in a note to its clients that it's time to sell stocks.
Why Gold and Silver Are Beating Stocks and Bonds with No End in Sight
Key Points to Remember:
*Gold and silver are just getting started with their upward price movement
*Bonds worldwide are losing their ability to pay out a rate that can maintain savings against inflation
*The stock market is currently going up due to a real devaluation of the US dollar and lowering interest rates
*Manufacturing in the US continues to disappoint, debt is skyrocketing without any chance of ever being repaid
*A lot of the GDP number came from government spending
*Investors are still very complacent towards gold overall, making the risky decision to put their trust in central banks
*Gold was only $300/ounce in 2000 and currently at $1,500/ounce today, and could go much higher than $5,000 in the near future
*Central banks around the world have lowered interest rates in unison, signalling worries of a growing global recession
*Deutsche Bank completely exited global equity positions last month and cut 18,000 trading jobs
With never-ending negative news for the economy and the stock market after the longest business expansion cycle in history (created mostly by central bank money printing and debt), there has never been a better time for IRA and 401k holders to shield themselves from newly materializing economic realities.
Protect Your IRA or Roll Over Your Old 401k to a Gold or Silver IRA
A Gold IRA:
*Can protect you from the devaluation of the dollar due to un-payable US national debt
*Helps you make money even as stock markets decline, drop in price, or even crash
*Provides all the same tax benefits of a traditional IRA or 401k
Click here to receive a free Gold IRA investment kit
Author adminPosted on August 10, 2019August 15, 2019Categories gold news, market newsTags 2019, 401k, best iras in 2019, bonds, china, deficit, dow jones, financial, gold, ira, markets, money, recession, retirement, savings, silver, stock market today, stock market yesterday, stocks, trade, trump, us economy, wall st
Your email address will not be published. Required fields are marked *
Comment
Email *
Website
Currently you have JavaScript disabled. In order to post comments, please make sure JavaScript and Cookies are enabled, and reload the page. Click here for instructions on how to enable JavaScript in your browser.
Post navigation
Previous Previous post: Dow Jones Drops 767 Points in Worst Day of 2019! – Protect Your 401k/IRA While You Still CanNext Next post: The Greatest Depression is Already Here, Says Trends Forecaster Gerald Celente
Thanks For Visiting Our Site!
Best Place to Buy Gold and Silver Online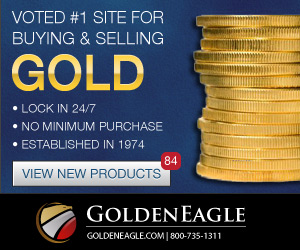 Stock Market Bulls or Bears? Who Cares?
Why Own Gold & Silver?
Ron Paul: Gold Bull Market is Here
Search for: Search
End of the Petro Dollar and US Dollar Dominance
Recent Posts
The U.S. and Europe have historically manipulated the price of gold through increasing margin requirements and concerted gold lease programs at crucial times to maintain the hegemony of the US dollar and the Euro, but with rising federal deficits in the West we are seeing the dollar exit stage left as the world reserve currency.
We Are in the Biggest Bubble in History
Predictions & Recommendations for Investors
Pages