Fed Reserve Announces Savers Will Continue to Lose their Savings "But, rewarding Wall Street with more capital and encouraging them to take more risks is just, ya know, kinda what we do around here."
Welcome to the new America, where losing is winning. You lose your savings? Don't get mad- you won a chance to play the stock market, after all!
I just read an interesting news assertion today: "Fed Reserve decides to keep interest rates at zero well into the future, Dow Jones lifts on optimism."
If you were curious as to whether the United States mainstream media spin machine is in full effect, look no further.
Only in a society that so morbidly and closely mirrors George Orwell's dystopian 1984 in so many ways already could the media interpret keeping interest rates at zero well into the future as a sign of good things for the economy.
Traditionally savings have been the hallmark of a successful economy, nation, and society.
You cannot save money and beat inflation if interest rates are at zero. The only logical place then for your money is to risk your ventures and investments in the likes of stocks, bonds, real estate, or investing in a business, and even starting your own business.
While I am a big fan of people starting a business, the logic behind the Federal Reserve move indicates that the economy is not in fact demonstrating the huge gains hoped for when stimulus began and interest rates were initially lowered. Also they are stealing from people who have the audacity to save their money intelligently!
After all, if you want money to move around in the economy, remove all incentives from saving so that people take their money out of their savings accounts. Not only have they done that, they have essentially penalized anyone who chooses to save money in a traditional savings account. I've also talked about negative interest rates which they have introduced in Europe because all the entitlement crowds were fed up and rioting over austerity. So the elites and the banks decided to just tax the middle class savers some more, and word is that it's heading to the U.S. soon as well.
Some might argue it's already here, since the Federal Reserve already has a very special status quo protecting method of ascertaining actual levels of inflation, which conveniently neglects to account for many of the basic necessities upon which many middle and lower class Americans rely.
It's a rigged game. They're meant to win, at all costs. No fundamental changes since the bail-out.
Business as usual for everyone involved.
At this point the majority of the US economy is based largely on risk and the "recovery" has only materialized in the form of padding the numbers on people's investment accounts. In fact only the richest 20% of Americans have benefited from the "economic recovery".
One unfortunate reality behind investing is that you cannot guarantee behavior of the markets to ensure the kind of returns that fund managers try to sell you on.
If all you ever do is look at the stock market over 20 year period, it usually looks like a fun casino where there are only winners and the only losers are the idiots dumb enough to sit on the sidelines.
But the truth is, it's actually quite difficult to get more then a 10% return on investment compounded when you take market crashes into account. Market crashes in any sector take away from the ultimate compound interest wealth building vehicle that the stock market is touted as.
This is one big reason why holding the majority of your savings and investment account in funds denominated in stocks which are denominated in paper US dollars is in fact far from a sure thing investment. It's easy to look back on the past and try to predict the future. But it's really easy to just look at the numbers and the direction of those numbers too.
All you have to do is examine the repeated inconsistent behavior of the government that prints money and continuously keeps interest rates near zero to understand the real direction of the currency and economy of United States of America.
I don't personally see how the Federal Reserve manipulating the markets and constantly overspending can result in good things long term for America's fiscal health. I think unfortunately many would agree with me.
Maybe it's time to learn Chinese and buy some gold.
Author adminPosted on September 18, 2014September 18, 2014Categories US Interest Rates kept at ZeroTags fed reserve, federal reserve interest rates, interest rate, interest rates, interest rates at zero, janet yellen, what interest rates at zero means
Your email address will not be published. Required fields are marked *
Comment
Email *
Website
Currently you have JavaScript disabled. In order to post comments, please make sure JavaScript and Cookies are enabled, and reload the page. Click here for instructions on how to enable JavaScript in your browser.
Post navigation
Previous Previous post: SSDD: Attacking ISIS, Syria, and Iraq More Proof of a Failed & Bankrupt US Foreign Policy and a Precursor to Greater Dollar DevaluationNext Next post: Stimulus is dead: When the spoils system spoils (and why people approaching retirement should care)
Thanks For Visiting Our Site!
Best Place to Buy Gold and Silver Online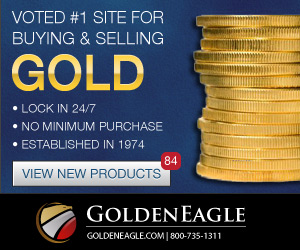 Stock Market Bulls or Bears? Who Cares?
Why Own Gold & Silver?
Ron Paul: Gold Bull Market is Here
Search for: Search
End of the Petro Dollar and US Dollar Dominance
Recent Posts
The U.S. and Europe have historically manipulated the price of gold through increasing margin requirements and concerted gold lease programs at crucial times to maintain the hegemony of the US dollar and the Euro, but with rising federal deficits in the West we are seeing the dollar exit stage left as the world reserve currency.
We Are in the Biggest Bubble in History
Predictions & Recommendations for Investors
Pages