The Most Popular 3 Tax Questions Answered
Ramon Answers Your Top 3 Tax Questions
In my 13 years as a Tax Accountant working for Big 4 Accounting Firms, Fortune 500 Companies, High Net Worth Individuals, and owning my own Tax Firm, they all want to know one thing: How Do I Save Money On My Taxes?
Below you will find the top 3 Tax Questions and how you can apply them to your situation.
1. I run my business from my house. Is there anything I can do to reduce my taxes?
If you're like most business owners and you do work from home from time to time or even if you have a home based business, you can probably use the Home office deduction. This means that you'll be able to take some of your home expenses and convert them into business expenses. There are several methods (described here: http://www.irs.gov/Businesses/Small-Businesses-&-Self-Employed/Home-Office-Deduction) however, the easies one is where you take the total of your expenses and figure out how much of that is for business. You then take that percentage as a deduction. For example, if you pay $100 a month for internet access and you calculate that maybe 35% of the internet use is for business, then you're able to count $35 ($100 * 35%) a month as a business expense.
You can do that for anything that you use for your business. Especially now that you have a house, you may have a little home office you use solely for business. Let's say that room is 10% total of your house and your monthly mortgage is $2,760. That means that every month you can take $276 ($2,760*10%) as a business expense.
2. Do I need to file a tax return even if I didn't make any money?
Although you are not required to file anything if you didn't have revenues of at least $600 (revenues is money coming in regardless if you made profit), it is beneficial to file since you are able to possibly pass some of those losses to your personal tax return.
If you are able to take losses in your personal tax return, your personal tax due may be lowered. Of course, the only way to determine this is to actually prepare a tax return.
Another reason for filing your tax return is so that, in the off chance the IRS audits you, you will have all your ducks in a row. Sometimes the IRS finds these companies that have not filed and assigns them the amount of tax due based on what they think you've had in revenue. The only way to prevent this is by showing them that you did not make any money. The best way to prove this is by filing your tax return.
Also, see about how a Gold IRA can be a sound safe haven from taxes and a long-term asset here.
3. What's the easiest way to save on my taxes?
The easiest way to make sure you're saving as much as you can on your taxes is to make sure you keep track of your business expenses. If possible, open a separate checking account that you use solely for business. This will not only make it easier for you to gauge how much money you're making/losing, it also makes it way easier when you're figuring out your business tax return at the end of the year. Otherwise you'll just have to sit down or pay someone to sit down and go through your bank account trying to figure out if the $35 you spent at Best Buy was for personal use or for business expense. You don't want to get stuck in that situation.
Ramon Santillan is a Tax Accountant with over 13 years of experience with Federal, State & Local experience with deep knowledge of Fixed Assets. As a previous Big Four Tax Accountant as well as owner of a Boutique Tax Firm, he enjoys working on complex tax issues and does one-on-one consulting with clients ranging from individuals to Fortune 500 companies.
You can work with him by contacting below:
Ramon Santillan answers your tax questions
Additionally, sometimes avoiding common errors can save you a headache on your tax return too.
Author adminPosted on December 2, 2014December 3, 2014Categories tax help for the little guyTags do i need to file a tax return if i didn't make any money, how to increase my tax refund, how to lessen your taxes, how to reduce your taxes, how to save money on my taxes, how to save money on taxes, reduce your tax burden, reduce your taxes, tax tips for home businesses
Your email address will not be published. Required fields are marked *
Comment
Email *
Website
Currently you have JavaScript disabled. In order to post comments, please make sure JavaScript and Cookies are enabled, and reload the page. Click here for instructions on how to enable JavaScript in your browser.
Post navigation
Previous Previous post: Effective Natural Hair Loss Remedies Worth TryingNext Next post: My One Regret of Parenthood- Micro Managing and Strictly Over Doing It
Thanks For Visiting Our Site!
Best Place to Buy Gold and Silver Online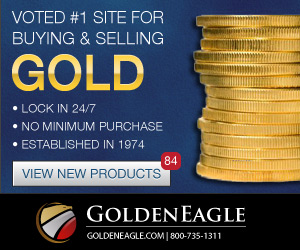 Stock Market Bulls or Bears? Who Cares?
Why Own Gold & Silver?
Ron Paul: Gold Bull Market is Here
Search for: Search
End of the Petro Dollar and US Dollar Dominance
Recent Posts
The U.S. and Europe have historically manipulated the price of gold through increasing margin requirements and concerted gold lease programs at crucial times to maintain the hegemony of the US dollar and the Euro, but with rising federal deficits in the West we are seeing the dollar exit stage left as the world reserve currency.
We Are in the Biggest Bubble in History
Predictions & Recommendations for Investors
Pages