A Tribute to the Late Chick-Fil-A Founder S. Cathy (from a former employee)
A Tribute to Chick-Fil-A Founder S. Truett Cathy by former employee Craig Lee
A grateful Craig Lee reminisces on his journey into the American workforce, a journey sped by being hired on the spot at a Chick-Fil-A during the late 70's and one of America's harshest economic climates
In 1979 I was just 14 years old and about to begin my first job, learning the ins and outs of the working world. To this day I am not sure what caused me to apply, but I applied at Chick-fil-A at South Lake Mall in Morrow, GA and was hired on the spot (it was a day when you could work at a younger age). Little did I know that this "job" would change so much about what I would become.
My first day was working with Don "Bubba" Cathy. On that day I was assigned to some basic clean up details and with little experience and a desire to serve I went at it. One of the projects I was given was to clean the bathrooms, at 14 that was the most awful job I could imagine.
I blew through it and went to see Bubba for my next assignment. Together we walked to the bathrooms and he began to critique my work. For the next 30 minutes Bubba (the son of S. Truett Cathy) taught me how to clean bathrooms, but more importantly how to do a job with passion, detail and pride that has followed me the rest of my life. That day I learned what it meant to work and I learned it from S. Truett Cathy through his son.
I spent the next few years working for Chickfila and was exposed to the Cathy family up close. Several times we were invited to Truett's farm to hang out and enjoy a meal on a Sunday (the days Truett set aside time for God, family and rest). We road motorcycles, enjoyed fellowship and experience the hospitality of the Cathy family.
When Chickfila moved into the new Corporate headquarters on Buffington Road, I had a part in helping move from the Original home office location, I especially remember moving Mr. Cathy into his new office. There would be many days working for Chickfila, operations, opening teams, trainer, days I will forever remember and cherish.
I left Chickfila to explore other opportunities and in each job I have held to this day I have never forgot what was taught to me in what today is undoubtable one of the leading companies in America. Why? Because S. Truett Cathy is an amazing man who didn't take success lightly and believed in investing in people. He invested in his children, they invested in others.
I 2002 I joined the motorcycle club, "The Moo Cow Biker" a riding club started by Dan T Cathy and he became a friend and fellow rider. His influence was amazing and his passion to serve teaches even today. I never worked directly for Dan, but can only imagine he was equally a servants servant. One particular event at Truetts House surrounded the "Moo Cow Biker" as we held a get together BBQ and once again the hospitality of the Cahty's was exceptional and unforgetable.
Chick-Fil-A founder S. Kathy with his wife enjoying a shake
It saddens me to hear that S. Truett Cathy is not doing well. I pray for Mrs. Trudy and the entire Cathy family that includes the Chickfila Family. But I also believe that on the moment Mr. Cathy breathes his last, Heaven will gain another servant and I can imagine Jesus meeting him upon arrival with "Well done!, my good and faithful servant." His legacy on earth will certainly remain and grow for years to come.
God bless you Cathy family, Your impact on my life has been profound!
Author adminPosted on September 8, 2014September 8, 2014Categories Ode to Chick-Fil-ATags American companies, ATL, chic-fil-a, chick-fil-a, s. cathy, US companies
Your email address will not be published. Required fields are marked *
Comment
Email *
Website
Currently you have JavaScript disabled. In order to post comments, please make sure JavaScript and Cookies are enabled, and reload the page. Click here for instructions on how to enable JavaScript in your browser.
Post navigation
Previous Previous post: Getting More Sleep Means Living Longer and Feeling BetterNext Next post: A Look at the Features in the Latest Washers
Thanks For Visiting Our Site!
Best Place to Buy Gold and Silver Online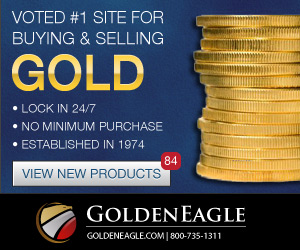 Stock Market Bulls or Bears? Who Cares?
Why Own Gold & Silver?
Ron Paul: Gold Bull Market is Here
Search for: Search
End of the Petro Dollar and US Dollar Dominance
Recent Posts
The U.S. and Europe have historically manipulated the price of gold through increasing margin requirements and concerted gold lease programs at crucial times to maintain the hegemony of the US dollar and the Euro, but with rising federal deficits in the West we are seeing the dollar exit stage left as the world reserve currency.
We Are in the Biggest Bubble in History
Predictions & Recommendations for Investors
Pages