The Next Recession is Here: Dow Drops 460 Points as Yield Curve Inverts for 1st Time Since 2007 Economic Indicators Say the Recession is Already Here
 
The Dow Jones bled 460 points today as the yield curve inverted for the first time since 2007. With Federal Express reporting missed earnings on what they report as a global economic slowdown and Ali Baba missing expectations along with PayPal for the 1st time in 3 years, it would seem that recession is already here.
Add this to the other telltale indicators that the economy is slowing- retail shutdowns, record corporate stock buybacks within companies to inflate stock share prices, a slowing housing market around the globe, all-time highs in personal, corporate, municipal, national, and world debt– and you've got the perfect financial storm on the horizon.
The Federal Reserve Signals They Won't Be Raising Rates Now or Any Time Soon
 
When you think of a strong economy, do you think of an economic environment where banks can't even pay you a rate of interest for holding your money there that keeps up with real inflation? This is common sense to many, but don't tell that to mainstream media.
The Federal Reserve had said it would continue to raise interest rates to normalize over the coming years, but 2018 showed exactly what happens whenever the government attempts to take the banking and financial sector out of a zero interest rate environment. The market tanks and the Dow Jones drops like it's having a stroke. This was the case Christmas Eve of 2018, and what led Fed Chairman Powell to 100% about face on any interest rate hikes in the forseeable future.
The Next Recession is Here: Dow Drops 460 Points as Yield Curve Inverts for 1st Time Since 2007
 
Another horrible down day for the markets with the S&P 500 suffering the most declines just reminds everyone how fragile the stock market is. And now, the yield curve has inverted for the first time since 2007, which means long term treasuries now pay less than near term treasuries.
So why would anyone buy a 10-yr Treasury Bond if a 3-month bond paid you more? Exactly, you wouldn't. And this is the biggest tried-and-true indicator of them all that a recession is already here, because the last time it happened in 2007, the housing market crashed followed by stocks. The same yield curve inversion happened before the 2000 recession and the 1989 recession as well.

The Great Recession Never Ended
 
At this point, it doesn't take a financial genius to see that the consumer is tapped out and unable to spend on credit like they were for the last 10 years of quantitative easing and other neat tricks the Federal Reserve employed in an attempt to drive the economy out of "The Great Recession". What happened, in reality, is that the Fed inflated the bubble even larger, and instead of bailing out the economy, the government should have allowed natural market and economic forces to take their course.
Instead, we're all waiting for the next great calamity that, this time, will not be fixed by simply printing more money, but may actually result in a total system change for the world reserve currency and monetary system.
No wonder the insiders, central banks, and countries around the world are buying up and hoarding gold at a record pace.
Watch what they do, not what they say.
Video: The ONLY Reason the Stock Market Went Up for the Past 3 months
Author adminPosted on March 22, 2019May 9, 2019Categories market newsTags alibaba misses expectations, bonds, dow jones drops, economic, federal reserve, federal reserve turns dovish, fedex earnings miss, financial, gold ira, good time to buy gold, housing market slump, how to protect your 401K during a crash, how to protect your IRA during a market crash, how to protect your portfolio with gold, investing, markets, more quantitative easing on the horizon, news, paypal misses earnings estimates, recession, retail closures, signals, stock market tanks, stocks, video, why you should buy gold, yield curve inverts, youtube
Your email address will not be published. Required fields are marked *
Comment
Email *
Website
Currently you have JavaScript disabled. In order to post comments, please make sure JavaScript and Cookies are enabled, and reload the page. Click here for instructions on how to enable JavaScript in your browser.
Post navigation
Previous Previous post: What Are the Smartest Ways to Buy Gold and Silver in 2019 and Beyond?Next Next post: Americans Are Having Less Sex and Jewelry Stores Are Closing Down Across the Nation
Thanks For Visiting Our Site!
Best Place to Buy Gold and Silver Online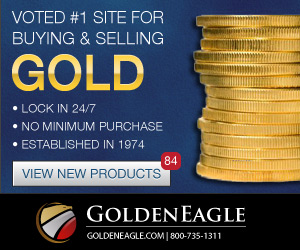 Stock Market Bulls or Bears? Who Cares?
Why Own Gold & Silver?
Ron Paul: Gold Bull Market is Here
Search for: Search
End of the Petro Dollar and US Dollar Dominance
Recent Posts
The U.S. and Europe have historically manipulated the price of gold through increasing margin requirements and concerted gold lease programs at crucial times to maintain the hegemony of the US dollar and the Euro, but with rising federal deficits in the West we are seeing the dollar exit stage left as the world reserve currency.
We Are in the Biggest Bubble in History
Predictions & Recommendations for Investors
Pages