The Coming Great American Retirement Crisis
The Great American Retirement Crisis: How We Got Here
 
The American Dream used to be: you work hard, you save your money, you live within your means, you have a few kids and raise them to respect others regardless of difference in opinion, you teach them to value and uphold the US Constitution, and when you hit your 60's, you hang it all up and relax the rest of your days away.
Now, that concept is no longer a viable possibility for most Americans retiring in 2019. The reasons are many, so let's cover a few key facts right now to see how to better understand what's unfolding, and how to deal with it.
Retirement Costs Money
 
And lots of it, too. The simple facts are most Americans end up drawing around $1,400/month from Social Security, and the average 401k has about $95,000. Over half of American retirees have investments and money heavily invested in the stock market.
If retirement lasts 20 years, then that means $95,000 divided by 20 years, which leaves about $5,000/year on top of social security.
That means many Americans will be expected to live on $2k – 3k a month, hardly enough to spend lots of leisure time hitting the golf course or traveling and dining out at nice restaurants.
Throw in the cost of medical care which continues to grow into older age, and you've got a lot of people who can expect to live near the poverty line in their golden years.
Americans Save Less Money Now Than Ever
 
In what appears to be a fiscal epidemic, more Americans don't have savings any more. About 50% of Americans don't even have $500 saved for a rainy day.
Among retirees, 42% of Americans have less than $10,000 saved, meaning they will count exclusively on their Social Security check for survival.
Even selling a house and liquidating all that equity won't mean a comfortable retirement for most, and now the news is reporting that many senior Americans won't be able to afford housing or senior assisted living.
Indeed, not only is the American Dream fading away before our very eyes, it seems many people will actually live in poverty.

Social Security Will Pay Much Less Soon, and Run Out of Cash Reserves in its Trust Fund
 
By 2034, The Social Security will no longer be able to pay out its max benefit, as its reserves will have run out and it will only be able to pay that which it immediately takes in, which is about 77% for social security and 96% for disability.
So for younger Americans who are having trouble even entering the workforce due to most new jobs being taken by people 55 or older, when they eventually draw Social Security benefits, they will likely be less than 77%.
FDR's Grand New Deal Was Nothing More than a Ponzi Scheme All Along
 
It is becoming increasingly clear that the idea that big daddy government will take care of you from cradle to grave has finally been disproven. while Social Security was never intended to be used as the sole source of retirement income, it's now showing how unreliable it will be for future generations of Americans even to supplement their retirement, if they can even afford to call it one.
 
A Gold IRA:
*Can protect you from the devaluation of the dollar due to un-payable US national debt
*Helps you make money even as stock markets decline, drop in price, or even crash
*Provides all the same tax benefits of a traditional IRA or 401k
Click here to receive a free Gold IRA investment kit or Call 1 (844) 912-1706
Return to the home page of thebestgoldirarolloverguide.net
Author adminPosted on April 29, 2019August 10, 2019Categories market newsTags 42% of americans have less than $10k for retirement, america, baby boomers, crises, economy, finance, market, money, news, retirees, retirement, savings, social security, social security will run out, will americans be able to retire
Your email address will not be published. Required fields are marked *
Comment
Email *
Website
Currently you have JavaScript disabled. In order to post comments, please make sure JavaScript and Cookies are enabled, and reload the page. Click here for instructions on how to enable JavaScript in your browser.
Post navigation
Previous Previous post: American savers lost an estimated $500 billion due to low interest rates since the financial crisisNext Next post: Can You Trust a Unicorn (IPO)? Investors and Retirees Beware
Thanks For Visiting Our Site!
Best Place to Buy Gold and Silver Online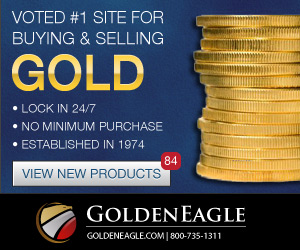 Stock Market Bulls or Bears? Who Cares?
Why Own Gold & Silver?
Ron Paul: Gold Bull Market is Here
Search for: Search
End of the Petro Dollar and US Dollar Dominance
Recent Posts
The U.S. and Europe have historically manipulated the price of gold through increasing margin requirements and concerted gold lease programs at crucial times to maintain the hegemony of the US dollar and the Euro, but with rising federal deficits in the West we are seeing the dollar exit stage left as the world reserve currency.
We Are in the Biggest Bubble in History
Predictions & Recommendations for Investors
Pages