Larry Kudlow: Outsourcing the President's Lies About the Economy
Gerald Celente from Trends in the News talks about Larry Kudlow
Larry Kudlow Can't Speak Highly Enough About This Economy
 
In spite of the real facts about the nation's economy, Larry Kudlow can't stop selling the American public a lie.
The economy's so strong that: America can't have normal interest rates, in fact, it needs them lower, and it needs more fiscal stimulus i.e. money printing to keep the economy soaring. Unemployment's at all-time lows, the GDP is smashing records, and the stock market is no way over-inflated. Not one bit.
To be fair, Larry Kudlow wouldn't have the job if Donald Trump had chosen to forgo the ever-elusive "draining of the swamp", instead packing his cabinet with Goldman Sachs darlings and Wall St. favorites. At this point, while most of us with an IQ higher than 80 realize the entire "Russian Collusion" story was a giant lie meant to distract and weaken Trump's resolve to execute his "America First" agenda, it's probably not a stretch to wonder if "The Donald" was nonetheless compromised during the mass surveillance on him during his candidacy, and likely before that.
For many who don't understand how US politics really work, you have to wrap your head around a concept known as blackmail and leverage.
Why Do ALL US Presidents End Up as the Same Guy?
 
Obama, the Nobel Peace Prize winner, once bragged that he was "good at killing people" and did more drone strikes than his predecessor, the war-mongering George W. Bush. And yet, peacenik Obama had no problem overthrowing one of the wealthiest and truly progressive African nations when the CIA/Deep State pulled off a coup of Libya using none other than Al Qaeda and ISIS, with Hillary Clinton bragging about the murder of Ghadafi in her timeless soundbyte of "We came, we saw, he died."
For anyone who thinks it's the US's place to choose who lives or dies in this world, please do this military veteran a favor and exit the website immediately. Not only is America not the "exceptional nation" that the country's hidden controllers flatter us as when they need a war that destabilizes an entire region and advances the interests of a small middle eastern country that itself was illegally created and born in a terror campaign against British troops after World War 2, we are just one nation of many, and if we don't humble ourselves before God soon, we stand to lose it all.
That is, if you're like me, and you don't believe that fake money printing and living off the labor of the rest of the world will last forever.
The truth is, the US Congress is a group of controlled whackos as well. Not a single one of them will point out the elephant in the room, the fact that dual citizens of America and another country aforementioned which shall go unnamed are even allowed to "serve", if you can even call it that. No, because if they did that, they'd be hit with such wild claims as inciting violence and trying to turn the world back into one giant persecutory ghetto.
And as long as they're able to silence Congress, and now the President, the American people will never be truly free. I honestly had higher hopes for Trump, which were quickly shattered when he launched a slew of missiles into Syria, a country which has never attacked the United States of America. Actually, one of the press conferences immediately after Trump's election displayed President Trump showing highly unusual body language and non-verbal behavior of someone who was being told to read something on script, very unusual from the free-speaking shoot-from-the-hip candidate on the campaign trail and at the debates.
Indeed, it Looks Like Trump is Just Another Puppet of the Global Elite Cabal
 
When you consider that Trump has done more for Israel than he may ever do for America in 2 terms as President, while flip-flopping on his original claims that 1) vaccines are not as safe as they say 2) the unemployment numbers are rigged 3) the stock market is in a giant bubble 4) America First i.e. build a damn wall already, you start to see that Trump really is not much different than the Presidents that came before him.
Sure, he's completely different from the guy you voted for, and I would have voted for him too if the communist state of California had not denied me my right to vote by absentee while I was traveling the country on business in 2016.

But sometimes, it's best just to see things for what they are, rather than what you'd wish they would be. Sure, I'd rather have Trump than any Democrat race-baiting America-hating scumbag, but considering how Trump can build 2 walls for Israel, sign off on a 4.7 trillion dollar annual budget but can't find 7 billion for a wall for our porous southern border (or simply put troops of the world's greatest military on the border to defend), then soon after enough fibs and the outsourcing of all the fibs to proxies like Larry Kudlow, it becomes necessary if nothing else for your own sanity, to call a duck a duck.
Because either I'm going crazy, or it's not all what it's quacked up to be.
Learn the Power of Buying Physical Gold
Return to Gold IRA Reviews
Author adminPosted on May 5, 2019May 9, 2019Categories market newsTags americans, economy, gerald celente, inflated stock market bubble, kudlow, larry kudlow, market, news, real gdp, real unemployment, retirement, stocks, the real economy, trends in the news, trump
Your email address will not be published. Required fields are marked *
Comment
Email *
Website
Currently you have JavaScript disabled. In order to post comments, please make sure JavaScript and Cookies are enabled, and reload the page. Click here for instructions on how to enable JavaScript in your browser.
Post navigation
Previous Previous post: Can You Trust a Unicorn (IPO)? Investors and Retirees BewareNext Next post: Dow $80,000? Why the Heck Not? The Real Economy Doesn't Matter Any More, Until It Does
Thanks For Visiting Our Site!
Best Place to Buy Gold and Silver Online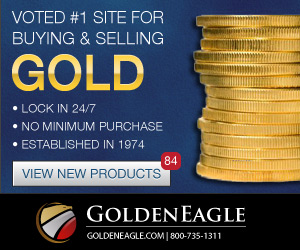 Stock Market Bulls or Bears? Who Cares?
Why Own Gold & Silver?
Ron Paul: Gold Bull Market is Here
Search for: Search
End of the Petro Dollar and US Dollar Dominance
Recent Posts
The U.S. and Europe have historically manipulated the price of gold through increasing margin requirements and concerted gold lease programs at crucial times to maintain the hegemony of the US dollar and the Euro, but with rising federal deficits in the West we are seeing the dollar exit stage left as the world reserve currency.
We Are in the Biggest Bubble in History
Predictions & Recommendations for Investors
Pages