In This Volatile Tweet-Sensitive Stock Market, Should I Buy Bonds as a Safe Haven Investment?
Trump's tweets and China trade talks seem to be the order of the day and the main perceived market mover, but it's never that simple. The US economy is at the end of its latest business expansion cycle spanning almost 10 years, and an inevitable recession is due sooner or later.
Should I Buy Bonds?
 
Many investors, potential retirees, pension holders, and people with 401ks and IRAs will find themselves pondering if they should sell stocks and buy bonds at the onset of a financial crisis. Today we're going to cover the pros and cons of shifting your funds into bonds.
Bonds are pretty safe, first of all. But sometimes, like now, they may not even keep pace with inflation. So an investor may have to decide whether they want to lock in a slight loss over 10 years or keep their money in riskier financial instruments and assets like stocks, mutual funds, and ETFs.
Not all bonds are created equal. Government bonds are pretty low yield and usually sit around 1 – 3%, and their yield and price all vary according to the interest rates set by the Federal Reserve. If Trump gets his wish and the Fed lowers interest rates even further, then you can believe that you'll earn even less with bonds over the long-term, and it may be harder to sell them should you desire to down the road.
Corporate bonds, on the other hand, have higher yields, but are a lot riskier these days. Experts are advising against stocking up on this type of bond as corporations have the highest levels of debt in history. This makes a default or a bankruptcy on their obligations a serious consequence you will want to plan for ahead of time.

How Do Bonds Hold Up Over Time vs. Precious Metals
 
Ultimately, you can just sideline your cash if the stock market doesn't appear to be on an upswing. Bull markets don't last forever, and neither will the current one. If anything, a triple-top appears to be coming in on the Dow Jones, which is often a sign that the market will reverse course and enter a new trend.
But don't think that you only have to have bonds or stocks, or just cash for that matter. Inflation is not likely to ever go down or be accurately reported (the official inflation does not match the avg price of a car year over year along with other indicators like rent and food), and if you lock your money into bonds, you can expect to have less purchasing power once your bond sells and you collect your money back, even with interest.
This is why gold and silver, historically undervalued at the present moment, hold such promise for all investors and retirees. Precious metals tend to do very well during economic downturns and are a good hedge against a quickly inflating currency, loss of reserve currency status for the US dollar, as well as a store of value and safe haven while the market is falling.
How to Protect Your IRA or 401k from a Market Correction with Gold
 
A Gold IRA:
*Can protect you from the devaluation of the dollar due to un-payable US national debt
*Helps you make money even as stock markets decline, drop in price, or even crash
*Provides all the same tax benefits of a traditional IRA or 401k
Click here to receive a free Gold IRA investment kit or Call 1 (844) 912-1706
Author adminPosted on May 10, 2019August 10, 2019Categories market newsTags are bonds a good buy?, are bonds safer than stocks?, buying bonds, corporate bonds, eisman, finance, gundlach, how to protect your 401k, how to protect your retirement and savings, inverted yields, markets, news, selling stocks and buying bonds, should you buy bonds?, tips, treasury bonds
Your email address will not be published. Required fields are marked *
Comment
Email *
Website
Currently you have JavaScript disabled. In order to post comments, please make sure JavaScript and Cookies are enabled, and reload the page. Click here for instructions on how to enable JavaScript in your browser.
Post navigation
Previous Previous post: The Federal Reserve Openly Admits to Rigging the Stock Market and the Price of GoldNext Next post: Dow Jones Opens Down 500 Points, This Does Not Look Good
Thanks For Visiting Our Site!
Best Place to Buy Gold and Silver Online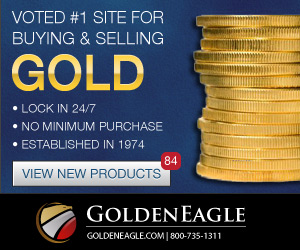 Stock Market Bulls or Bears? Who Cares?
Why Own Gold & Silver?
Ron Paul: Gold Bull Market is Here
Search for: Search
End of the Petro Dollar and US Dollar Dominance
Recent Posts
The U.S. and Europe have historically manipulated the price of gold through increasing margin requirements and concerted gold lease programs at crucial times to maintain the hegemony of the US dollar and the Euro, but with rising federal deficits in the West we are seeing the dollar exit stage left as the world reserve currency.
We Are in the Biggest Bubble in History
Predictions & Recommendations for Investors
Pages