How to Protect Your 401k or IRA from a Stock Market Crash
How long do stock market crashes last? How long does it take to recover your losses once a major market downturn occurs? What % of your 401k/IRA should be in stocks/bonds/cash?
With so many Americans leaving the workforce to retire on a daily basis, and over half of them heavily invested into the current stock markets through their current 401k or IRA, it is becoming increasingly important for new retirees to develop a plan to survive an incoming recession.
The next recession is already underway in this blogger's opinion, going off of economic fundamentals such as slowing retail sales, the Federal Reserves's decision to stop raising interest rates even a little bit, housing prices dropping and new home starts decreasing, as well as other indicators such as record corporate debt, record personal debt, record student loan debt, and record auto loan defaults.
Fortunately there is still time, but how much time, is anyone's guess. So for now, retirees should be mentally prepared to adjust their portfolios at the onset of the next recession, since they are not likely to be able to continue working to wait out the market for a recovery, as many unfortunately had to do in 2008. Since it takes an average of 6 or 7 years for stock prices to recover (if the stocks' underlying company did not go bust during the crash), most people simply cannot afford to hang out in the workforce until they're 70 years old.
So here's some things you can do either right now or when you're reasonably sure the recession has begun in the stock market. Remember, the stock market is not always a good indicator of the real economy, and may be the last domino to fall.

How to Protect Your 401k or IRA from an Impending Stock Market Crash
*A general rule is to have your age in bonds
If you are 60 years old, then around 60% of your holdings should be in safer financial instruments such as bonds and treasuries. The rest could be in stocks, though even that gets riskier as the recession approaches.
*Be ready to convert your stocks into cash and sit on the sideline for the time being
While it's impossible to time the market, as the clock ticks on, it becomes clear that no business expansion cycle lasts forever. The current expansion cycle, largely boosted by central bank manipulation like quantitative easing as well as corporate stock buybacks and tax cuts for the wealthy, is about to break the record for the longest boom period in market history.
A retiree/potential retiree could start selling off their stocks gradually now and getting into cash in a money market fund or money market bank account. Remember, there is a difference between the two, as the former is not FDIC insured, but is still considered relatively safe
*Take advantage of the only remaining bargains on the market
Gold and silver remain historically undervalued and have found price stability for the last 5 years. While precious metals don't always go up in price/value tremendously when the economy appears to be doing well, once the recession hits and investors flee to the exits, you can expect metals to go up once again as the Federal Reserve bakes more inflation into the US dollar.
One great way to invest in metals is to invest 30% of your current IRA or 401k into a Gold IRA rollover. We offer a free kit on this site to qualified investors. Just click the link below to find out more.
Want to Learn How to Rollover Your 401k or IRA to Gold?
Watch: More Market News Videos
Author adminPosted on April 18, 2019May 9, 2019Categories market newsTags 401k, baby boomers, bonds, crash, debt, dollar, economy, financial, gold, guide, help, how to protect your 401K during a crash, how to protect your IRA during a market crash, investing, investment, ira, markets, money, news, protect your 401k, protect your ira, protect your retirement, recession, retirement, retirement planning, retiring, save for retirement, silver
Your email address will not be published. Required fields are marked *
Comment
Email *
Website
Currently you have JavaScript disabled. In order to post comments, please make sure JavaScript and Cookies are enabled, and reload the page. Click here for instructions on how to enable JavaScript in your browser.
Post navigation
Previous Previous post: What the Stock Market Would REALLY Be Worth Without the Fed and Corporate Stock BuybacksNext Next post: Recession is Now a 75% Probability According to This Leading Economic Indicator
Thanks For Visiting Our Site!
Best Place to Buy Gold and Silver Online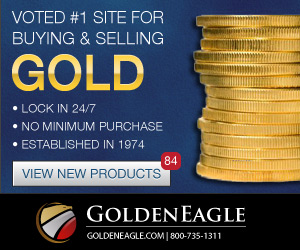 Stock Market Bulls or Bears? Who Cares?
Why Own Gold & Silver?
Ron Paul: Gold Bull Market is Here
Search for: Search
End of the Petro Dollar and US Dollar Dominance
Recent Posts
The U.S. and Europe have historically manipulated the price of gold through increasing margin requirements and concerted gold lease programs at crucial times to maintain the hegemony of the US dollar and the Euro, but with rising federal deficits in the West we are seeing the dollar exit stage left as the world reserve currency.
We Are in the Biggest Bubble in History
Predictions & Recommendations for Investors
Pages