Dow Jones Opens Down 500 Points, This Does Not Look Good
Market Update 5/13/2019: The Dow Jones Futures indicated a 500 point drop pre-market and sure enough, we've opened today down 500 points. Will the Plunge Protection Team be able to work its magic today, or will the law of diminishing returns soon come into play? Only time will tell.
China Promises Tariffs of Their Own
 
China has built itself up over the past 40 years by accepting US dollars in exchange for very cheap goods, flooding world markets with products and providing a low overhead for manufacturing costs. This has caused a lot of Western and US manufacturing to simply move to China to increase profit margins, and after some time, China now has leverage over the rest of the world.
China is now using this leverage to threaten back with retaliatory tariffs of their own in response to the Trump administration's initiation of tariffs on several hundred billion dollars worth of goods. At this point the dollar amount is relatively low, but a spat of tariffs can quickly turn into a trade war, and trade wars often turn into shooting wars.

China May Start Unloading US Treasuries
 
Perhaps the open secret of the world economic and monetary system is that the US has been spending from a deficit for the last 50 years, and issuing US Treasuries as the world reserve currency to get others to join in on the debt-based spending spree. China has bought up these US Treasuries which have consistently been a form of safe haven monetary instrument for individuals and nations to diversify their currency holdings and also a way of "buying stock" in the world's greatest economy and political system.
With the US as the largest world military and biggest economy post-WW2 it made little sense for any country to try to go against dollar hegemony. In fact, we see what happens to countries who are not on the the global Western banking system or trading in US dollars- Iraq, Libya, North Korea, Venezuela- sure, none of those places are prime vacation spots, but it's no shock to learn they either tried to get off the US dollar system or still are not on it to this day.
But times are a little different nowadays, the US has already attempted to play empire in the middle east and it has not succeeded in doing much more than spending trillions and costing human lives. If China starts selling US Treasuries and refusing to buy more, it could quickly impact Uncle Sam's credit limit, and that could be the beginning of the end for the US dollar as we now know it.
How to Protect Your IRA or 401k from a Coming Recession with Gold
 
A Gold IRA:
*Can protect you from the devaluation of the dollar due to un-payable US national debt
*Helps you make money even as stock markets decline, drop in price, or even crash
*Provides all the same tax benefits of a traditional IRA or 401k
Click here to receive a free Gold IRA investment kit or Call 1 (844) 912-1706
Author adminPosted on May 13, 2019August 10, 2019Categories market newsTags 5/13/2019 market update, china threatens to unload us treasuries, china trade talks, dow jones opens down 500 points, economic news, economy, financial markets, global economic news, recession, trump tariffs, us china trade war, us dollar, us treasuries threatened by china
Your email address will not be published. Required fields are marked *
Comment
Email *
Website
Currently you have JavaScript disabled. In order to post comments, please make sure JavaScript and Cookies are enabled, and reload the page. Click here for instructions on how to enable JavaScript in your browser.
Post navigation
Previous Previous post: In This Volatile Tweet-Sensitive Stock Market, Should I Buy Bonds as a Safe Haven Investment?Next Next post: Top Economist Says We're in a Recession Right Now: Financial & Stock Market News
Thanks For Visiting Our Site!
Best Place to Buy Gold and Silver Online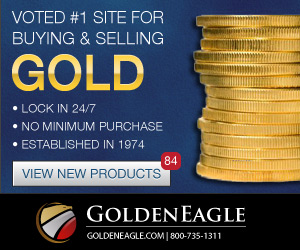 Stock Market Bulls or Bears? Who Cares?
Why Own Gold & Silver?
Ron Paul: Gold Bull Market is Here
Search for: Search
End of the Petro Dollar and US Dollar Dominance
Recent Posts
The U.S. and Europe have historically manipulated the price of gold through increasing margin requirements and concerted gold lease programs at crucial times to maintain the hegemony of the US dollar and the Euro, but with rising federal deficits in the West we are seeing the dollar exit stage left as the world reserve currency.
We Are in the Biggest Bubble in History
Predictions & Recommendations for Investors
Pages