Dow $80,000? Why the Heck Not? The Real Economy Doesn't Matter Any More, Until It Does

With Dow Futures down almost 500 points before the market even opened, mainstream media were accusing Donald Trump of wrecking the economy from a few Tweets complaining that China was playing games and refusing to take trade talks seriously. The Dow seems to have shrugged it all off for the time being, leading us once again to ask, is this economy even real?
Dow $80,000? You Never Know
The market is closed for the day and the Dow Jones Industrial Average has eliminated most of its pre-open damage, closing down just a measly 60 points. All the worrying about the China trade deal looks like it was all for nought.
This is just another indicator that there are no real fundamentals driving the current stock market. Good news. Bad news. None of it matters any more, it would appear. While all the other economic data continues to indicate we are already in a recession, aside from the manipulated unemployment figures and bubble-inflated stock markets, everything goes on as normal, for now.

The Real Economy is Telling a Different Story, as Usual
Truck sales down over 50% year over year show that the economy is slowing down tremendously, as these trucks are used to move goods across the country for consumers as well as business-to-business tasks. Ray Dalio, billionaire hedge fund founder, along with his billionaire buddies, are all predicting massive social unrest as the gap between the haves and the have-nots widens even more.
Retail closures continue to surpass the entire number of last year's closure, and we are only 4 months into the new year. Throw in the fact that residential home building has sunk every month this year due to a lack of buyers, and it will not surprise you that Americans have stopped buying just about anything that they don't need to eat or put in their gas tanks.
More Americans Working Past Retirement
The median 401k is only about $60,000, which is way less than you'd need to retire comfortably, if at all. Only 31% of Americans have access to a pension fund, and most Americans don't have $500 saved for an emergency expense.
These are the real numbers behind the US economy. It's becoming clear that people need to prepare now for the next official recession, since the unofficial one is already here.
Learn how to protect your 401k, IRA or retirement here
Protect Your Retirement with Gold
 
A Gold IRA:
*Can protect you from the devaluation of the dollar due to un-payable US national debt
*Helps you make money even as stock markets decline, drop in price, or even crash
*Provides all the same tax benefits of a traditional IRA or 401k
Click here to receive a free Gold IRA investment kit or Call 1 (844) 912-1706
Return to the Best Gold IRA and 401k Rollover Guide
Author adminPosted on May 6, 2019August 10, 2019Categories market newsTags avg price of car in usa, car sales down, china trade talks, djia, dow, dow futures down 500 before open, dow jones, jones, nasdaq, real economy, real unemployment, stock market recovers after horrible opening, truck sales down, trump trade talks
Your email address will not be published. Required fields are marked *
Comment
Email *
Website
Currently you have JavaScript disabled. In order to post comments, please make sure JavaScript and Cookies are enabled, and reload the page. Click here for instructions on how to enable JavaScript in your browser.
Post navigation
Previous Previous post: Larry Kudlow: Outsourcing the President's Lies About the EconomyNext Next post: The Federal Reserve Openly Admits to Rigging the Stock Market and the Price of Gold
Thanks For Visiting Our Site!
Best Place to Buy Gold and Silver Online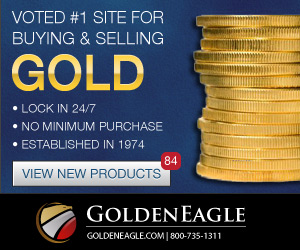 Stock Market Bulls or Bears? Who Cares?
Why Own Gold & Silver?
Ron Paul: Gold Bull Market is Here
Search for: Search
End of the Petro Dollar and US Dollar Dominance
Recent Posts
The U.S. and Europe have historically manipulated the price of gold through increasing margin requirements and concerted gold lease programs at crucial times to maintain the hegemony of the US dollar and the Euro, but with rising federal deficits in the West we are seeing the dollar exit stage left as the world reserve currency.
We Are in the Biggest Bubble in History
Predictions & Recommendations for Investors
Pages