Can You Trust a Unicorn (IPO)? Investors and Retirees Beware
Unicorns IPOs are Being Sold to the Public as the Next Big Thing, but Will It End Well?
Not since the infamous Dot.com bust and market crash of 1999 – 2000 have we seen this level of over-hyped, over-valued Silicon Valley darlings being presented to the public as the very investment God would make were He a stock broker at a trading desk on Wall St.
And just as before, this will not end well.
A Unicorn IPO is an company that is worth (supposedly) $1 Billion before it ever goes public as a traded company on the stock exchange.
Recently, the likes of Pinterest and Lyft went to market and became publicly available, immediately starting out with high prices to the secondary market (the people who buy from exchanges once the IPO hits the market), then both losing all their steam on the 2nd day and suffering major drops in value.

Why the Sudden Unicorn Party
 
Indeed, it should raise a red flag of warning to people who are starting to see investment banks' extreme willingness to speed up filing procedures to get all these companies to market ASAP.
Considering that most Unicorns lose money for investors after 5 years, they remain one of the worst options you can speculate on. So who wins?
The companies, their executives, and their employees who have stock options and compensation packages based in stock shares, can expect to see a sudden rise in the value of their holdings the moment their company goes public and hits the market. This is because their private stock is usually issued at a purposeful undervalued price.
The investment banks, who buy into the companies and take a share of equity pre-IPO can also expect to see a sudden pop, which is why they love it too. And it also makes you wonder if they know something about the next few years if they are hurrying to throw anything up there on the market in the hopes retail investors will ignorantly pour in, because the party might be over sooner than later.
What this really reminds me of, on a much larger and slower scale, is how the cryptocurrency market was behaving in 2017 – 2018. Any new coin/token brought to an exhcange got bought up with extreme willingness, and most of them, if not all of them, are worthless and their prices all crashed once people woke up and the big money left the game.
The Global Slowdown Looms Amidst a Backdrop of Wall St Excess
 
Many experts have not seen this level of complacency since before the Great Recession and housing/stock market crashes of 2007. Can you really blame them, though? The markets are as artificial as margarine, with near-zero % interest rates bringing in waves of "free" or cheap money for the big investing houses to prop up markets and draw in more customers to their fund management operations.
The Federal Reserve has reversed its course, stopping the "tightening" it was doing to decrease the size of its balance sheet after almost 10 years of money printing and clever schemes like "operation twist". Added to Trump's corporate tax cuts (which mostly went to corporate stock share buybacks by the corporations of their own stock to further inflate the price), and you've got the perfect storm brewing once the monetary and fiscal "stimulus" heroin wears off.
Ride sharing company Uber will go public soon, and will one of the few companies valued at over $50 billion that does not even make a profit, and actually has posted a net loss in the previous year, just like Lyft.
The Warning Signs are All There: the Warnings Aren't
 
UBS has told investors to buy and hold long-term if they want to make money off of these unicorn IPOs, even though that contradicts their reports which state most of them aren't profitable after 5 years.
It seems the level of fraud and complicity is not even a worry for the perpetrators of the articial markets and inflated US dollar at this point.
They've decided to go for broke on the backs of naive investors and retirees just trying to beat official inflation and have a little money to live off of when they retire, if they even get to.
Will sanity ever return to our economy and our markets?
Protect Your Retirement!
 
A Gold IRA:
*Can protect you from the devaluation of the dollar due to un-payable US national debt
*Helps you make money even as stock markets decline, drop in price, or even crash
*Provides all the same tax benefits of a traditional IRA or 401k
Click here to receive a free Gold IRA investment kit or Call 1 (844) 912-1706
Return to the home page of thebestgoldirarolloverguide.net
Author adminPosted on April 30, 2019August 10, 2019Categories market newsTags american, are unicorns a good investment?, article, beware, economy, financial, investors, ipo, lyft, marketwatch, news, pinterest, retirees, scams, stock exchange, stock market, the problem with unicorn ipos, uber, unicorn, unprofitable unicorns, us, wall street
Your email address will not be published. Required fields are marked *
Comment
Email *
Website
Currently you have JavaScript disabled. In order to post comments, please make sure JavaScript and Cookies are enabled, and reload the page. Click here for instructions on how to enable JavaScript in your browser.
Post navigation
Previous Previous post: The Coming Great American Retirement CrisisNext Next post: Larry Kudlow: Outsourcing the President's Lies About the Economy
Thanks For Visiting Our Site!
Best Place to Buy Gold and Silver Online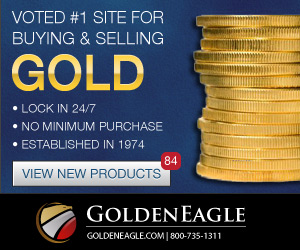 Stock Market Bulls or Bears? Who Cares?
Why Own Gold & Silver?
Ron Paul: Gold Bull Market is Here
Search for: Search
End of the Petro Dollar and US Dollar Dominance
Recent Posts
The U.S. and Europe have historically manipulated the price of gold through increasing margin requirements and concerted gold lease programs at crucial times to maintain the hegemony of the US dollar and the Euro, but with rising federal deficits in the West we are seeing the dollar exit stage left as the world reserve currency.
We Are in the Biggest Bubble in History
Predictions & Recommendations for Investors
Pages