Americans Are Having Less Sex and Jewelry Stores Are Closing Down Across the Nation Major Jewelry Stores Closing Down in Large Numbers in the US
 
Record numbers of Americans have stopped having sex as jewelry stores across the country close their doors. Add this to the fact that more peope in their 20's still live at home with their parents, and you will see the true state of the economy right in front of your bedroom eyes.
In what should come as unexpected news, more retail outlets that were once dependent upon the now waning American middle class are shutting down as the consumer is simply tapped out. This comes on the heels of the worst retail quarter since "the Great Recession of 2008 – 2009". But this time, the experts in the mainstream media won't be able to blame this massive round of closures on a shift of consumer sentiment and habits to online shopping.
After all, how many women do you know would be impressed to learn you bought her engagement ring off Amazon.com?
In addition to this, and also not surprisingly, Americans polled in a recent survey are having less sex in the last 30 years. To me this is just one more indicator of the true state of the economy. Less money, less dates, less home buying by the younger generations, less opportunities, less marriages, less babies, and yes, less sex- all things to expect during a period of bleak economic activity, just as it was in the Great Depression.
Other Economic Factors That Point to an Upcoming Recession
*Unfunded liabilities mean 100+ trillion in national debt
Think the national debt is only $22 Trillion? A deeper look into the balance sheet shows that with unfunded liabilities such as Social Security, Medicare and Medicaid, the average American owes a whopping $700,000 to be able to pay all this off.
Of course, we know this will never happen, and the current financial system marches on, but it won't last forever, just as no world reserve currency in history has. Eventually, inflation will eat away at the purchasing power and global acceptability of the US dollar, and a reset will occur- hard or soft landing notwithstanding.
*Malls seeing less foot traffic since August of 2018
Foot traffic in malls peaked in August of 2018, and again, this has more to do with people not having disposable income than a shift in online sales. The slowdown is a global one, and we can expect more retail closures as 2019 rounds the halfway mark. So far we've had more retail closings in 2019 than the entirety of 2018, so it's not looking good for those who think we can avoid a recession.
*US auto sales drop in Q1
With the average price of a car increasing $1,000 year-over-year since 2018, less consumers are opting to sign on for a loan to buy a new car. While this price increase represents a 3.1% change, we are told by the Federal Reserve that inflation is only 1.9%. But they wouldn't lie to us now, would they?
*Trump calls for more quantitative easing and lower interest rates
It seems that even Trump knows the economy has run out of steam. A 2016 candidate once called the stock market a bubble, but President Trump applauded the bubble he inherited once taking office, and now he wants to keep air in the bubble.
*Washington D.C. experiences highest level of gentrification
If you were worried that the size of government was getting smaller, don't worry, there's no chance of that and the current gentrification leader in the nation is Washginton D.C. It would appear that $4.7 Trillion dollar annual US budget is not going to waste among government workers, as they move into new neighborhoods and buy up condos in the beltway.
*Gold will do very well in a recession, analysts predict
With all the market manipulation, the one shining star left that is not massively overhyped and overvalued remains precious metals like gold and silver. Sure, they aren't sexy and they may not make you tons of money during supposed economic good times like we're having now (yet people aren't having sex? huh), but gold and silver are in a perfect position to rise during the next economic downturn and as the Fed prints money to infinity.
Don't miss out on a golden opportunity to load up on precious metals with your portfolio while you still can before their price goes through the roof.
For Serious Investors: a Free Gold IRA Rollover and Investment Kit
Watch: More Market News Videos
Return to The Best Gold IRA Rollover Guide . Net
Author adminPosted on April 12, 2019May 9, 2019Categories market newsTags car sales down, consumer, crash, demand, downturn, drop, gentrification in the nation's capitol, gold, gold ira, is the economy really that great, jewelry store closures, less americans are having sex, malls closing, markets, news, predictions, real US debt, recession, retail closures, silver, slowdown, underpriced, undervalued, unfunded liabilities, zales closing down
Your email address will not be published. Required fields are marked *
Comment
Email *
Website
Currently you have JavaScript disabled. In order to post comments, please make sure JavaScript and Cookies are enabled, and reload the page. Click here for instructions on how to enable JavaScript in your browser.
Post navigation
Previous Previous post: The Next Recession is Here: Dow Drops 460 Points as Yield Curve Inverts for 1st Time Since 2007Next Next post: What the Stock Market Would REALLY Be Worth Without the Fed and Corporate Stock Buybacks
Thanks For Visiting Our Site!
Best Place to Buy Gold and Silver Online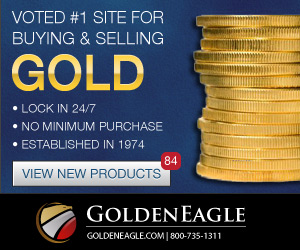 Stock Market Bulls or Bears? Who Cares?
Why Own Gold & Silver?
Ron Paul: Gold Bull Market is Here
Search for: Search
End of the Petro Dollar and US Dollar Dominance
Recent Posts
The U.S. and Europe have historically manipulated the price of gold through increasing margin requirements and concerted gold lease programs at crucial times to maintain the hegemony of the US dollar and the Euro, but with rising federal deficits in the West we are seeing the dollar exit stage left as the world reserve currency.
We Are in the Biggest Bubble in History
Predictions & Recommendations for Investors
Pages