Amazon.com target price downgraded, again
Amazon.com stock was just downgraded today, again. What does it say about the real economy when retail sales are down and the internet's biggest store has been downgraded yet again?
In other Amazon.com news, they are also censoring free speech in customer reviews much like Yelp now.
Amazon.com always asks you to review their products after ordering, it is one of the main drivers of their sales for products as the customer reviews appear directly below a product and are mostly unbiased. After a recent order I wrote 7 reviews that were 5 star and positive, and one 1 star negative review saying I never received the product. Amazon.com published the 7 positive reviews and censored the negative review.
They did not ask how they could help remedy the problem which was never receiving my bottle of Source of Life vitamins and Kirk's Castile Soap.
Facebook has also censored promoted posts from me because it didn't fit their political agenda, even though the information was directly from the US Department of Justice. Yelp has deleted my account twice now as well for leaving honest reviews that reflected negatively upon businesses.
$$$$$$$ Sometimes you have to wonder what America has become. $$$$$$$
return to the Best Gold IRA Rollover Home
Author adminPosted on March 22, 2016March 22, 2016Categories market newsTags amazon.com, dow, downgrade, invest, nyse, online sales, s&p, stock market news, target price
Your email address will not be published. Required fields are marked *
Comment
Email *
Website
Currently you have JavaScript disabled. In order to post comments, please make sure JavaScript and Cookies are enabled, and reload the page. Click here for instructions on how to enable JavaScript in your browser.
Post navigation
Previous Previous post: Where is the Price of Gold Going from Here?Next Next post: World Economy Going Into Decline in 2016
Thanks For Visiting Our Site!
Best Place to Buy Gold and Silver Online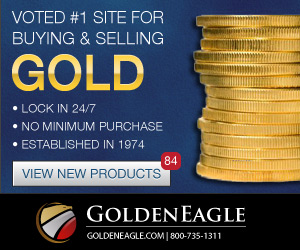 Stock Market Bulls or Bears? Who Cares?
Why Own Gold & Silver?
Ron Paul: Gold Bull Market is Here
Search for: Search
End of the Petro Dollar and US Dollar Dominance
Recent Posts
The U.S. and Europe have historically manipulated the price of gold through increasing margin requirements and concerted gold lease programs at crucial times to maintain the hegemony of the US dollar and the Euro, but with rising federal deficits in the West we are seeing the dollar exit stage left as the world reserve currency.
We Are in the Biggest Bubble in History
Predictions & Recommendations for Investors
Pages