Gold Breaks Past 5-Year Highs! Is This the Ultimate Signal that the Recession Has Landed?
With all the recent talks of interest rate cuts by the Federal Reserve and traders already factoring this into the price of stocks, gold has gone up by 10% in the last 2 months, but this may only be the beginning.
Gold Soars Past 5-Year Highs
 
It seems the cat has been let out of the bag, with gold prices breaking out of 5-year highs this week on the heels of more Federal Reserve theater with President Donald Trump. At this point, it's clear the central bankers know they will have to cut rates, so they are just holding out and stalling as long as they can to slow the drastic outcome that could result in the short term.
Anyone paying attention to the real global economy knows that a slowdown has been ongoing for the last 6 months minimum. Central banks around the world from Australia, to India, China, the European Union, and now Russia, have all been moving to lower rates in order to keep their economies from tanking for the time being.
Even funds manager BlackRock in Australia is now shorting the Australian Dollar as it foresees the Australian Central Bank lowering interest rates down to a ground-scraping 0.5%.
Silver Not Lagging Far Behind Gold
Silver is another great option, rising 3% in the past week and breaking key resistance. Silver is another fine option to consider since there is an ongoing shortage of silver miners in the industry, which means ones retail investors head into silver in large numbers there will be a lack of supply that will contribute to huge upside in the shiny metal.
Additionally, Silver is great because it is small enough for barter/exchange for goods and services in an emergency, and it also qualifies for precious metals IRAs.
Global Political Instability on the Rise
With the recent posturing and threats made on both sides of the current US/Iranian conflict in the Strait of Hormuz, the price of oil can be expected to see a rise as the body of water sees 10 – 15% of total world oil production pass through on a yearly basis. It seems the West has its heart set on some type of direct military confrontation as the rhetoric increasingly turns to missiles fired and tankers attacked.
No one know how this whole thing will develop, but with underlying world economic weakness and increasing political strife, it makes even more sense to hold gold and silver, especially with the recent bursts in price to break out of 5-year price ranges.
Do what you can to prepare your investments now, while you still can.
Protect Your IRA or 401k from an Economic Collapse with a Gold IRA Rollover
 
A Gold IRA:
*Can protect you from the devaluation of the dollar due to un-payable US national debt
*Helps you make money even as stock markets decline, drop in price, or even crash
*Provides all the same tax benefits of a traditional IRA or 401k
Click here to receive a free Gold IRA investment kit or Call 1 (844) 912-1706
Also Watch: Last Week's Video Predicting Gold Price Breakout
 
Author adminPosted on June 21, 2019August 10, 2019Categories gold news, market newsTags 401k, bonds, central banks, economy, federal reserve, financial, gold, gold price, how to protect your 401k, how to protect your IRA, how to protect your retirement and savings, interest rate cuts, investing, ira, jeffrey gundlach, powell, predictions, recession, retirement, rollover, roth ira, silver price, stock market, stocks, trump
Your email address will not be published. Required fields are marked *
Comment
Email *
Website
Currently you have JavaScript disabled. In order to post comments, please make sure JavaScript and Cookies are enabled, and reload the page. Click here for instructions on how to enable JavaScript in your browser.
Post navigation
Previous Previous post: 401k and IRA Accounts Beware of These Interest Rate Cuts! It's Not as Safe as You ThinkNext Next post: How Seniors Can Fight Bed Bugs in Retirement Home Communities
Thanks For Visiting Our Site!
Best Place to Buy Gold and Silver Online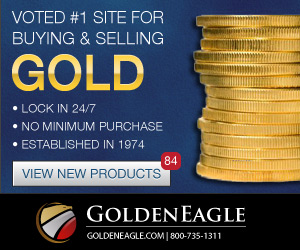 Stock Market Bulls or Bears? Who Cares?
Why Own Gold & Silver?
Ron Paul: Gold Bull Market is Here
Search for: Search
End of the Petro Dollar and US Dollar Dominance
Recent Posts
The U.S. and Europe have historically manipulated the price of gold through increasing margin requirements and concerted gold lease programs at crucial times to maintain the hegemony of the US dollar and the Euro, but with rising federal deficits in the West we are seeing the dollar exit stage left as the world reserve currency.
We Are in the Biggest Bubble in History
Predictions & Recommendations for Investors
Pages