Attention Gold and Silver Investors- Why You MUST Buy Even a Tiny Amount of BitCoin!
I've been running this site now for almost 4 years, encouraging people to invest in gold and silver in order to prepare for an eventual stock market collapse/revaluation. Here's the problem: the markets from currency to stocks, bonds to housing- are so controlled, manipulated and rigged by the Federal Reserve and the big mega banks in America and Europe, that the market crash may never happen.
What the Already Rich, Successful and Well-Connected (but not to BitCoin) Have to Say About BitCoin
Then, you have the price of Gold and Silver being fixed on a daily basis. This means that any chance of their price correcting to what we all as precious metals aficianados know deep in our hearts is the true and fair value of these shiny metals, is not currently materializing. Whenever the price of gold or silver starts to rise, mega banks dump contracts on the futures market for metals, i.e. selling large quantities as market orders (not limit orders), and driving down the price of the metals.
At the same time, when bonds in the bond market start to sell off on an almost daily basis, secret buyers are making massive purchases of bonds to prop up the artificial stock market, which by the way has record price to earnings ratios with no justification.
Keiser Report: Bitcoin Futures & Future of Cryptocurrencies
So as you can see, buying and holding some BitCoin or other of the various time-tested cryptos available has made some people very wealthy already. But this is still just the beginning of the crypto market. The NEED for something like this is being driven by the market itself. The world is sick of fiat currency manipulation, crony capitalism, and government socialism.
There is a real need for Bitcoin in the world. There's only ever going to be 21 million BitCoins too. This means that there is a FINITE amount of BitCoin. Unlike the Federal Reserve and governments around the world, THEY CAN'T PRINT MORE BITCOIN. This is the real reason for the spike in price!
How Do You Even Start Investing in BitCoin?
It is incredibly easy. Easier than opening an online stock trading account in fact. I signed up on the largest and most popular crypto currency buying exchange. It's actually the top app download on Apple iTunes, but I use their normal desktop computer version.
They are called CoinBase. And if you open an account and invest $100 or more, you and I will both receive $10 in BitCoin added to each of our accounts by using this signup link here.
Many people may be psychologically turned off buying BitCoin because they can't afford to buy a whole BitCoin at its current price. I assure you, this will not stop you from making money, only being able to buy a partial BitCoin. It only matters what the price movement is, and if experts are even close to being correct, then BitCoin still has a long way to climb.
Because it's finite! Because it's a world need! Because it exists as an independent, non manipulated decentralize currency!
It's also accepted as payment online just like PayPal, only better. Because people are avoiding high fees in moving money around now.
Do yourself a favor. Go invest $100, $500, or $1,000 in BitCoin today. Save your login credentials to CoinBase, and come back in 2 years. You can buy me a cigar.
Go sign up and get some BitCoin already! It takes 5 minutes to get in on the biggest thing since the internet itself!
Author adminPosted on December 12, 2017December 12, 2017Categories BitCoin, Invest in Crypto GoldTags 401k to bitcoin, coinbase, coinbase coupon, coinbase discount code, coinbase incentive, free gold investing kit, free metals and crypto investing kit, gold to bitcoin, gold to crypto, how to buy bitcoin, ira to bitcoin, sign up with coinbase, silver to bitcoin
Your email address will not be published. Required fields are marked *
Comment
Email *
Website
Currently you have JavaScript disabled. In order to post comments, please make sure JavaScript and Cookies are enabled, and reload the page. Click here for instructions on how to enable JavaScript in your browser.
Post navigation
Previous Previous post: The Perfect Job for Retirees: Become a Rover Sitter, Start Sitting Dogs from HomeNext Next post: Rob Kirby – Bankers Will Send Gold and Silver Prices to the Moon
Thanks For Visiting Our Site!
Best Place to Buy Gold and Silver Online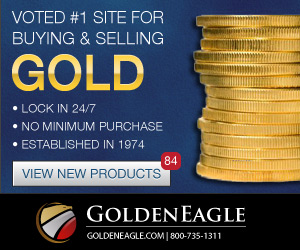 Stock Market Bulls or Bears? Who Cares?
Why Own Gold & Silver?
Ron Paul: Gold Bull Market is Here
Search for: Search
End of the Petro Dollar and US Dollar Dominance
Recent Posts
The U.S. and Europe have historically manipulated the price of gold through increasing margin requirements and concerted gold lease programs at crucial times to maintain the hegemony of the US dollar and the Euro, but with rising federal deficits in the West we are seeing the dollar exit stage left as the world reserve currency.
We Are in the Biggest Bubble in History
Predictions & Recommendations for Investors
Pages